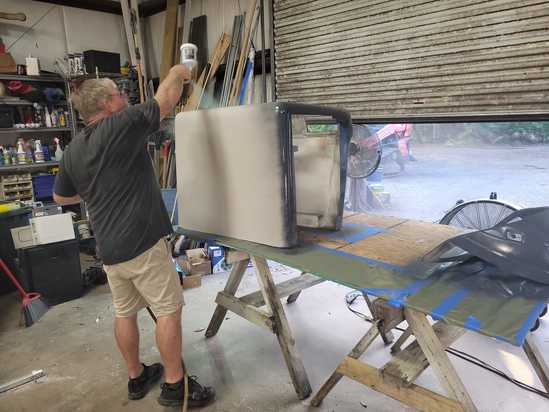 Welcome to Marine Restorations, where the personal touch of a small family-owned business meet the pinnacle of marine audio and craftsmanship in upholstery. Serving the entire St. Augustine, Florida area, our passion is to enhance your marine experience with superior audio technology and impeccable upholstery design.
At Marine Restorations we understand that your time on the water is more than a journey; it's a lifestyle. Whether you're cruising along the Intracoastal Waterway or anchoring at the beautiful Matanzas Bay, we strive to make every moment on your boat an experience of comfort and entertainment.
Our commitment to excellence extends beyond the horizon, as we bring together a team of skilled professionals who share a profound love for the sea and a dedication to delivering unparalleled quality. From state-of-the-art marine audio systems that resonate with the rhythm of the waves to bespoke upholstery creations that reflect your personal style, we take pride in transforming your boat into a haven of luxury and enjoyment.
Why choose Marine Restorations? Because we understand the unique challenges and demands that the marine environment poses. Our curated selection of marine audio equipment is not only cutting-edge but also corrosion-resistant, ensuring a harmonious blend of performance and durability. When it comes to upholstery, we handpick materials that withstand the elements without compromising on style, providing you with comfort that endures the salt air and sun.
We collaborate closely with our clients, listening to their preferences and requirements, to create customized solutions that elevate their marine experience. Your satisfaction is our compass, guiding us to deliver services that go beyond expectations.
Embark on a journey with Marine Restorations where the synergy of marine audio and upholstery craftsmanship meets the serenity of St. Augustine's coastal charm. Let us redefine your on-water experience, transforming your boat into a sanctuary.
Welcome aboard – where innovation meets the ocean breeze.
Marine electronics and upholstery including marine audio, trolling motors and full boat Restorations.